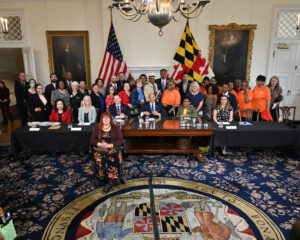 Picture Credit: (C) Linus Berggren Photography
Caption: Governor Moore, surrounded by members of the Baltimore Transit Equity Coalition, BRIDGE-Maryland, CASA, American Association of Retired People, and Disability Rights Maryland, after signing the Transportation Equity Act of 2023 into law.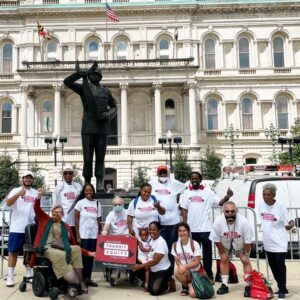 Picture Credit: Amanda DeStefano
Caption: "Picture taken in front of City Hall August 2022 when BTEC turned in approx. 15,000 petitions to the Baltimore City Board of Elections".