bTEC's briefing critique of mta presentation at edmondson village task force meeting
We found the presentation troubling…
Meeting date 9/20/23
Due to the methods theMaryland Department of Transportation(MDOT) and MTA are using to manage the Governor's pledge to complete the RedLine light rail transit(LRT) project,we must also share our perspectives on the MTA practices, comments, and projections.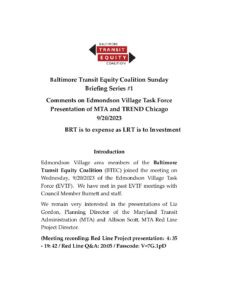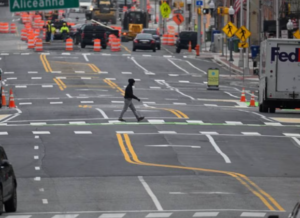 baltimore region's new transportation blueprint
More of the same car-focused bad ideas
Resilience 2050 is a $70 billion plan that will guide transportation spending from 2028 through 2050. Of that $70 billion, the vast majority — about 83% — goes toward operating and maintaining the existing transportation system we have today. A closer look shows Resilience 2050 is not as transformative as some are claiming.
baltimore transit equity commemorates, continues to fight for redline
For eight years, we have seen no expansion of public transit, no meaningful improvements in reliablity, no meaningful reduction in communte times, no meaningful increase in frequency of bus service, and for eight years, we've had no significant investment in public transportation…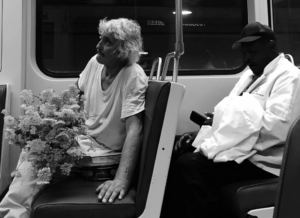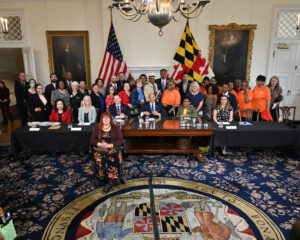 Picture Credit: (C) Linus Berggren Photography
Caption: Governor Moore, surrounded by members of the Baltimore Transit Equity Coalition, BRIDGE-Maryland, CASA, American Association of Retired People, and Disability Rights Maryland, after signing the Transportation Equity Act of 2023 into law.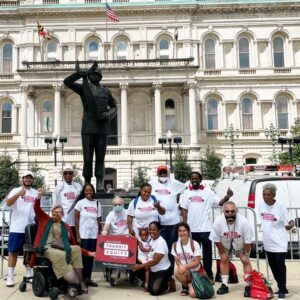 Picture Credit: Amanda DeStefano
Caption: "Picture taken in front of City Hall August 2022 when BTEC turned in approx. 15,000 petitions to the Baltimore City Board of Elections".